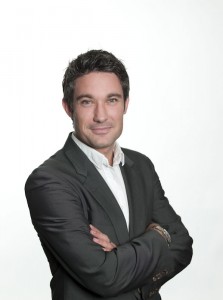 Stephen Handisides, the Steve Irwin of cosmetic surgery, is your one stop for all advice and information on the latest surgical and non surgical procedures and the truth behind them. Presenter and international model, Stephen is already educating the UK in all matters related to cosmetic surgery, health, well-being and fitness.   Stephen is no stranger to television as he hosts his own T.V show busting beauty myths all over the country as well as hosting a popular Live TV show called Talk Living on the Sky Network. 

Born and raised in Auckland, New Zealand, Stephen is no stranger to the beauty industries. Having watched his father manage one of the biggest clothing stores for men in NZ and from nearly five years as an international model, Stephen has been shocked, intrigued and astounded by the treatments, developments and attitudes towards cosmetic procedures not just in the UK but across the world. He has witnessed more and more people turning to cosmetic enhancements, seen how accepted it has become and researched how difficult it is to regulate it. His mission has been to offer consumers an outlet that allows them to research and find accurate information on practitioners, treatment and developments with the peace of mind that they will be pointed in a safe direction should they wish to go ahead.
The outlet is MyFaceMyBody.com, which was launched by Stephen back in February 2009. The website carries over 10,000 pages of independent treatment advice, 1500 educational videos and comprehensive news and events. In March 2009 he also launched  the UK's first television programme dedicated to cosmetic surgery, non-surgical procedures, dentistry and well-being and today is on his second series, broadcast on InformationTV, Sky Channel 166 and Freesat 402. Each episode is researched, written and presented by Stephen and his team and is designed to be entertaining and engaging as well as educational and informative. Viewers can see Stephen Handisides undertake challenges and interviews to prove points and bust myths about the industry. In the first episode, for example, Stephen jumped out of an aircraft with two breast implants strapped to his chest to prove how strong they are. The programme and site also encourage viewers to conduct regular polls and surveys, bringing fresh statistics and trend information each month on interesting topics. The show also covers the latest international news, with items on clinics, procedures and trends from around the world.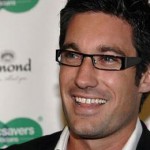 In 2005, Stephen arrived in London and began working in the medical industry, marketing for various companies, alongside modelling where he was chosen to be Specsavers Spectacle of the Year 2006.
He began to learn more and more about the different regulating bodies, the different practitioners and clinic available and how it wasn't clear for consumers which ones were properly regulated and safe, with surgeons of experience and knowledge. For MyFaceMyBody.com Stephen now produces articles and blogs and has access to the leading surgeons, practitioners, clinics, nutritionists and fitness trainers to provide consumers with the most up-to-date information. He regularly travels around the world for research and was recently in Morocco where he met locals making their own natural face creams using local berries. Being within the modeling industry for many years, he has many friends who have had problems with surgery because of not having the correct information or the specialist was not properly qualified and so is determined to offer information not just here but from researching in other cultures. He also finds it fascinating to see what people from other cultures associate as beautiful and how it differs to the UK.